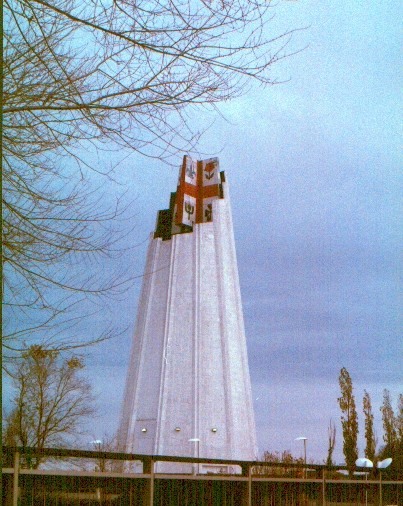 Copyright © by Rick Rake with our sincere thanks. Used with permission.
Yet another interesting photograph from November, 1984, by Rick Rake.
"The 'floral design' at the top of the old British pavilion tower is actually the flag of the city of Montreal: the four flowers depict the four predominant founding cultures of Montreal: English Rose, Irish Shamrock, Scottish Heather, and of course the French Fleur de Lis. The British pavilion became Montreal pavilion during the subsequent annual Man and His world events."
D.C. Hillier, Montréal
May 21, 2007