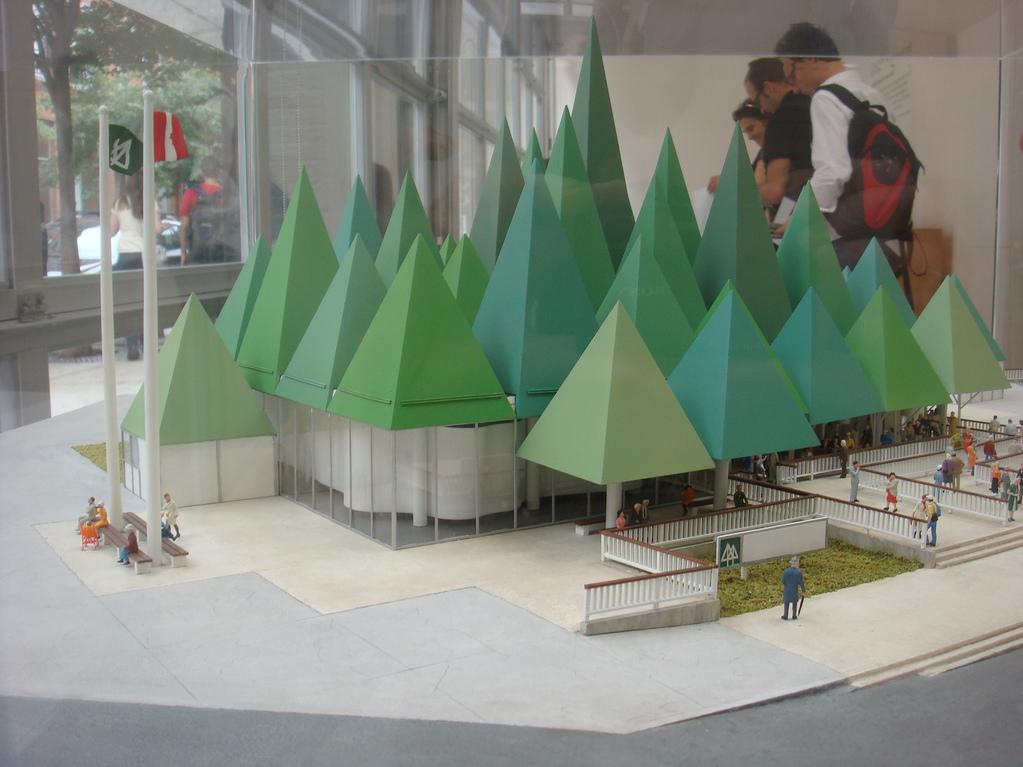 Photo credit: © Tara Bursey and is used with permission with our sincere thanks.
Expo 67 Pulp and Paper Pavilion
A model of it, made by its architect, William Kissiloff. Part of the exhibition La Carte D'Apres Nature at Matthew Marks Gallery, NYC. The exhibition was displayed until October 8, 2011.