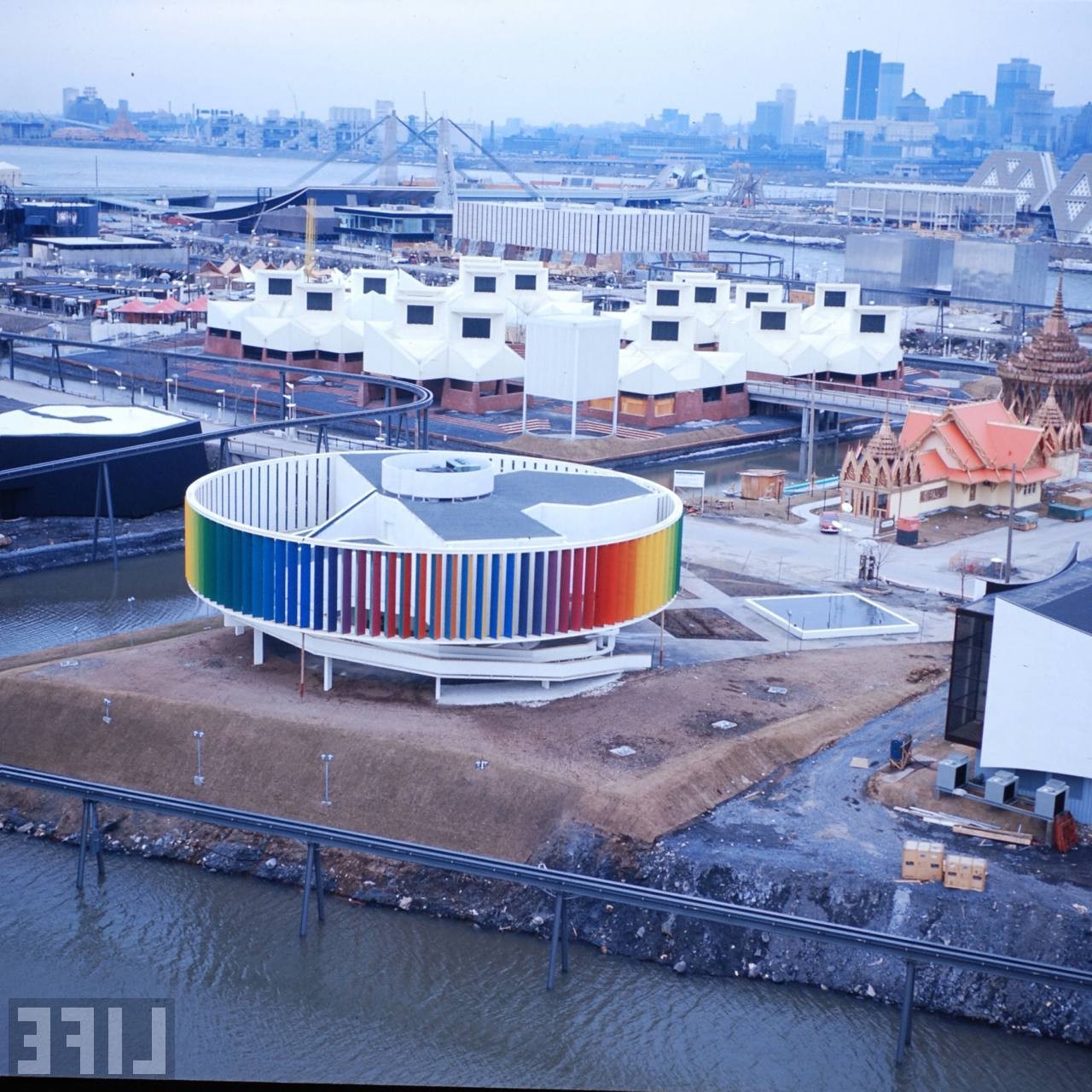 Photo credit: © Michael Rougier, Life Magazine, non-commercial use only.
Here we see the Kaleidoscope Pavilion with landscape nearing completion.
Other work in progress: the Venezuela and Czechoslovakia Pavilions (behind the African Pavilion) are still under construction. Note how the Venezuela Pavilion does not have its solid bright splashy colours on their cubed structures yet.