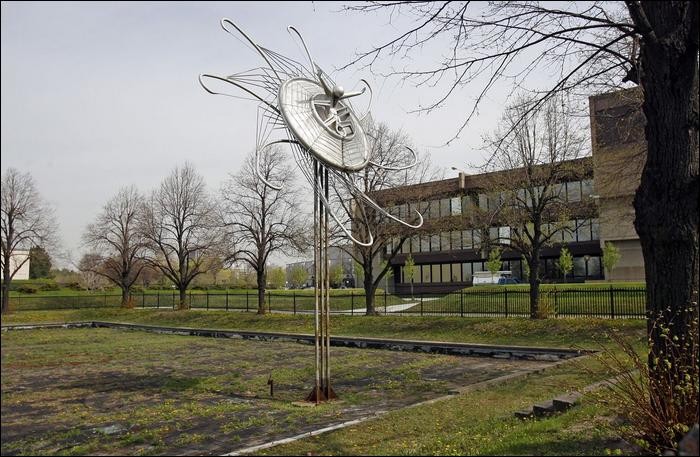 Photo credit: © Robert Mailloux, the Press, 2007.
"The Sky Watcher" by Richard Turner
The Sky Watcher statue by Richard Turner is currently located on the ground of the harbour administrative offices of Montréal, which one can see starting from the street Pierre-Dupuy. This statue is still at the original location from the days of Expo 67.
Restoration of the statue and grounds is expected to commence in the autumn of 2007.