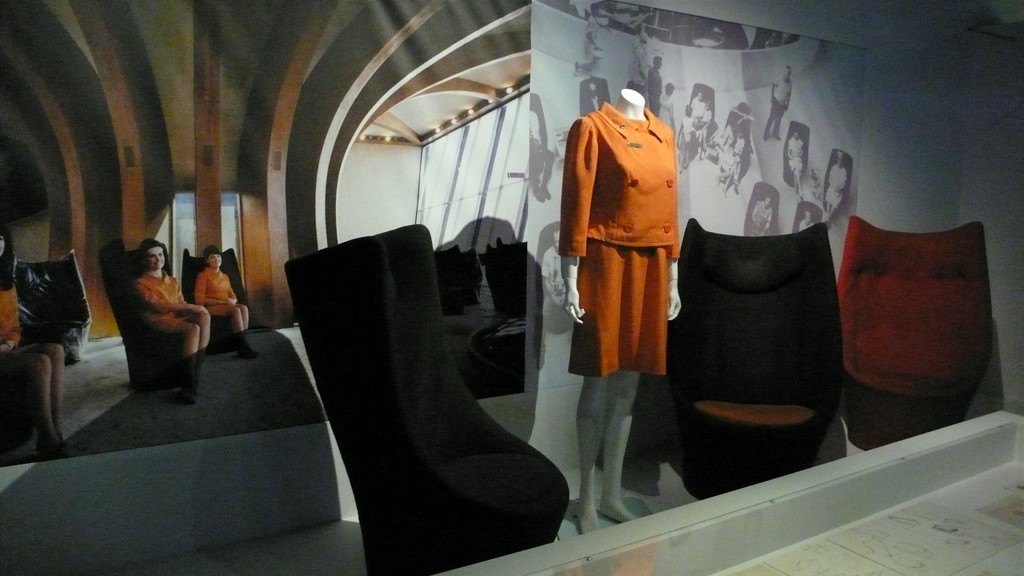 Photo credit: © Dan Hill, Australia, 2008. Used with permission with our sincere thanks.
Australia's famous talking chairs and bright orange hostess uniform
The showcase is called "Modern times: the untold story of modernism in Australia" and is presented by the Powerhouse Museum in Sydney, from 8 August 2008 - 15 February 2009. The presentation, according to Dan, also includes a cute newsreel about the various dignitaries attending the pavilion. Mary Featherston held a symposium about the talking chairs and Expo 67 during the afternoon of 8 August 2008.