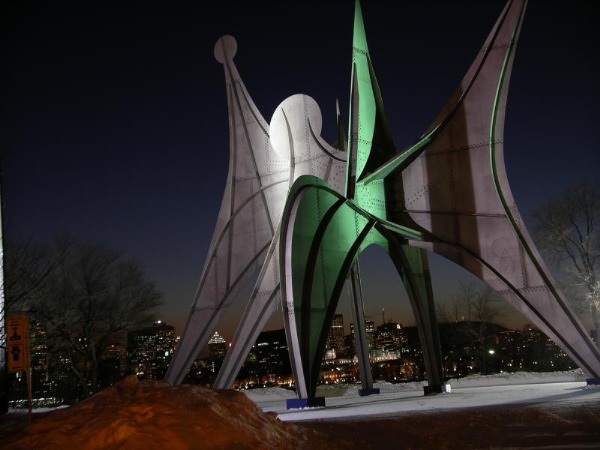 Copyright: © 2003-2005 Clayton Yee, All Rights Reserved.
Here's a very lovely photograph of Calder's "Man" sculpture taken by Clayton Yee. He used a Pentax Optio 555 (0.60s f/3.2 at 10.9mm iso64 full exif).
Calder's "Man" is still on site, though no longer at the same location it was during Expo 67.