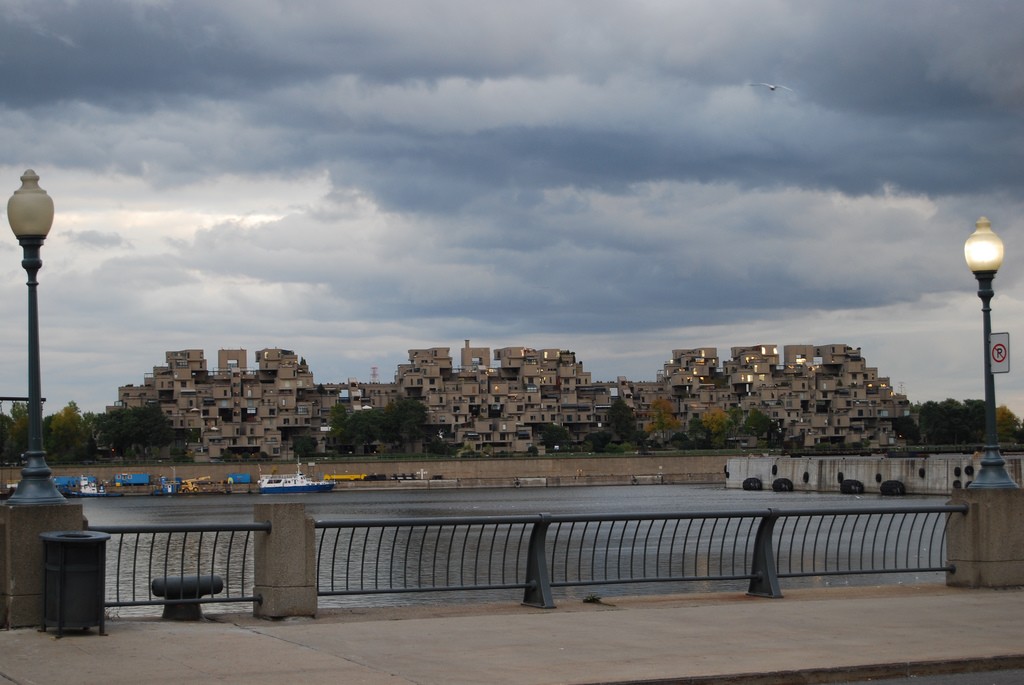 Photo credit: 2008 © Janet Stewart. Used with permission with our sincere thanks.
Habitat, circa October 22, 2007
Janet's excellent photograph reveals the length and height of Habitat 67. The foreground has lamps and a railing with water and boat behind it, captures a sense of "ambience" as dusk begins to envelope Habitat 67.