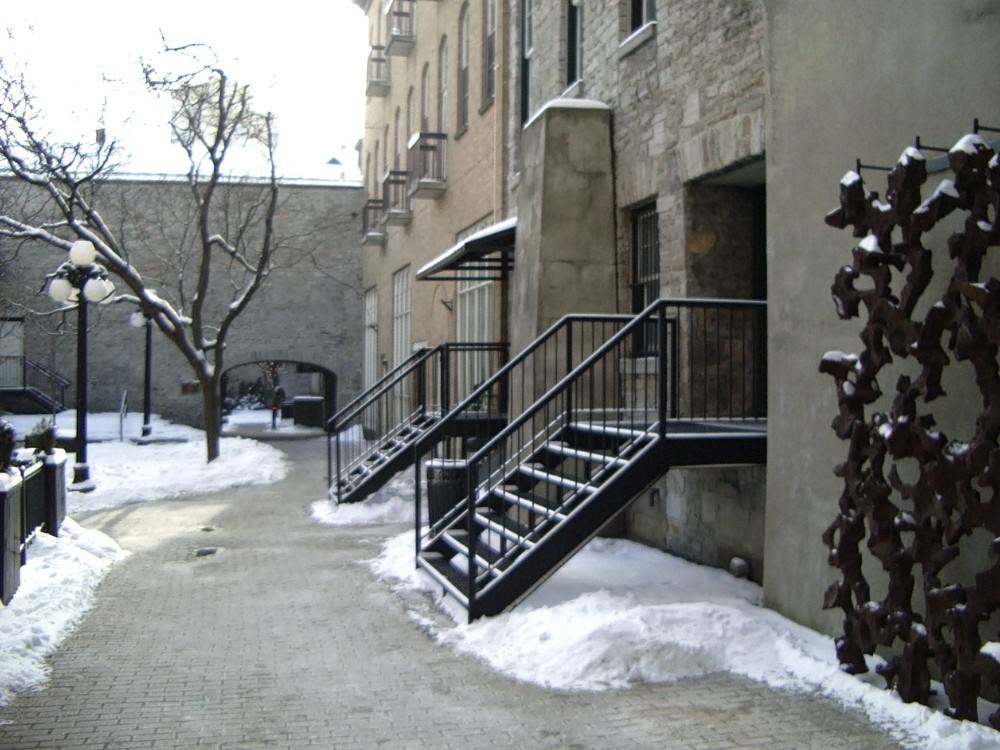 Photo credit: © John Whelan, January 22, 2011
"Steel Screen" sculpture created for Expo 67 by Armand Vaillancourt.
Just beyond these two stairs in the photograph is the Terence Robert Gallery on 531 Sussex Drive here in Ottawa. Their artwork for sale has some really amazing stuff on display and at some pretty amazing prices, most averaging around $6,000.