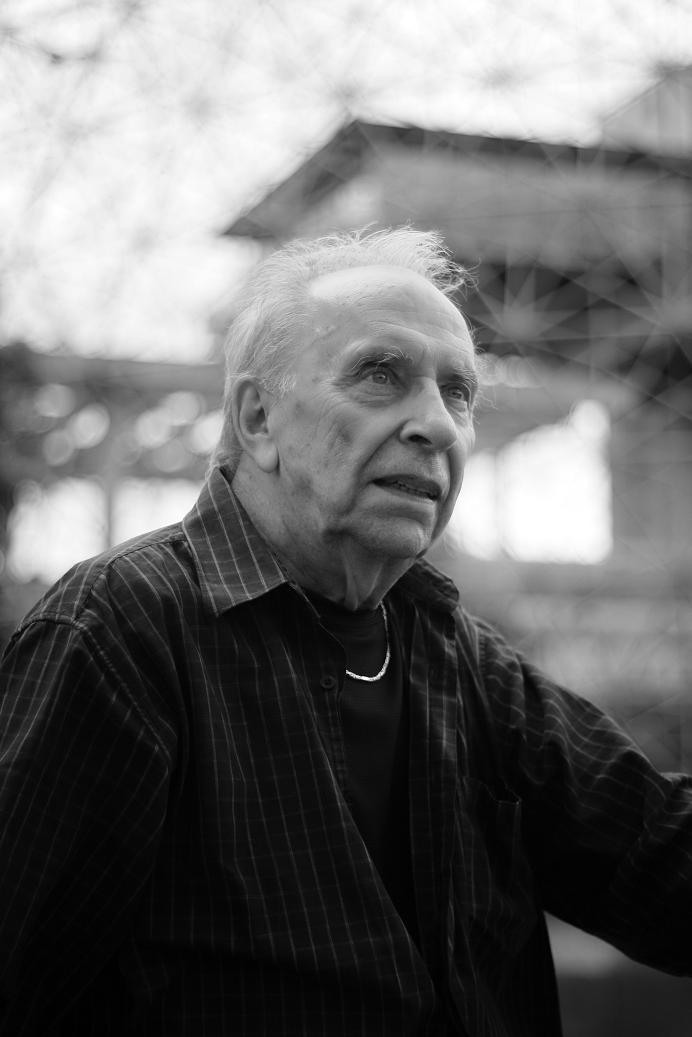 Photo credit: © Dominic Brunette, Île Ste-Hélène, Montréal, July 12, 2009. Used with permission with our sincere thanks.
Yves Jasmin, Director of Information, Publicity and Public Relations for Expo 67 strikes a pose at the former USA Pavilion.
Dominic Brunette has an innate ability to take stunning black and white photographs. This is an excellent one of Yves.