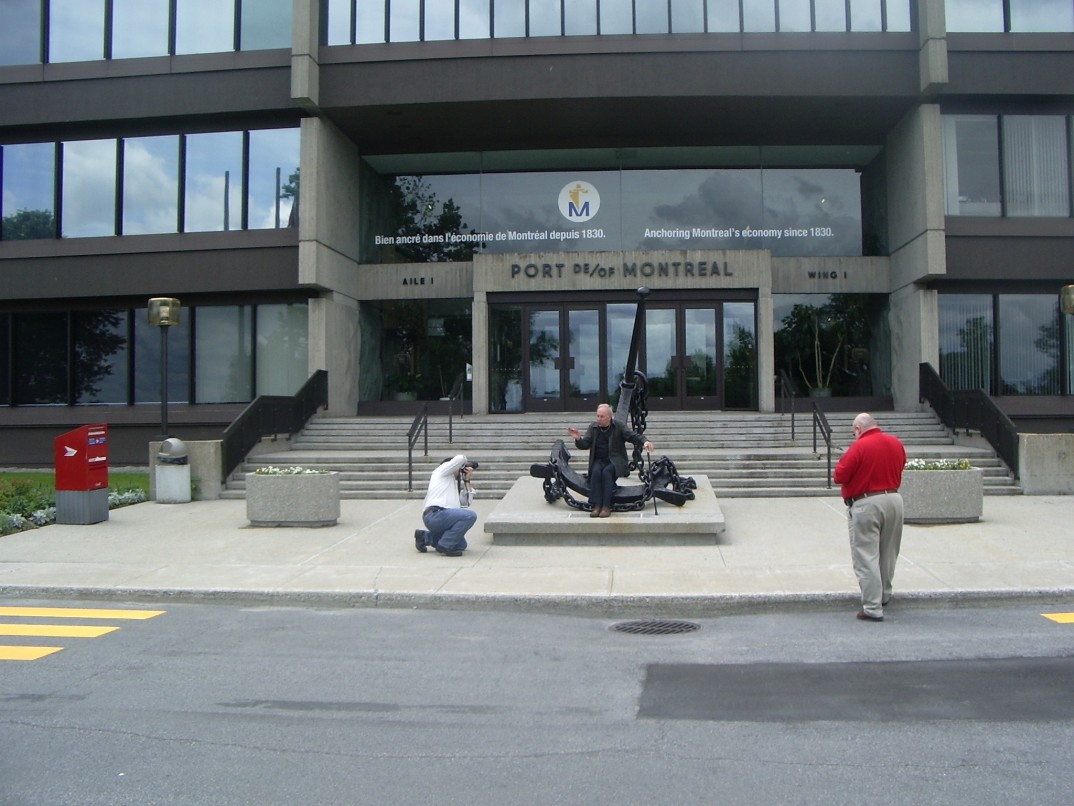 Photo credit: © John Whelan, Cité du Havre, Montréal, July 12, 2009.
The former Director of Information, Publicity and Public Relations for Expo 67, Yves Jasmin, strikes a pose for photographers Dominic Brunette (to your immediate left) and Claude Latour (to your immediate right) of Montréal. Both Dominic and Claude are strong advocates for Expo 67 and are members of the Expo Foundation which includes Yves.
Looking at this photo with Yves sitting on the anchor, tells yet another story: imagine Yves passing through doors every work day at the Administration Building before and during Expo 67. As senior Director he must of felt the weight of the world was on his shoulders in getting Expo 67 promoted on budget that was somewhat less than adequate to help him and his department to get the job done. Somehow, in some great magical way, it all came together and the world knew and heard all about Canada's big event in the summer of 1967 and that was "Expo 67."
Bravo, Yves, for a job well done!