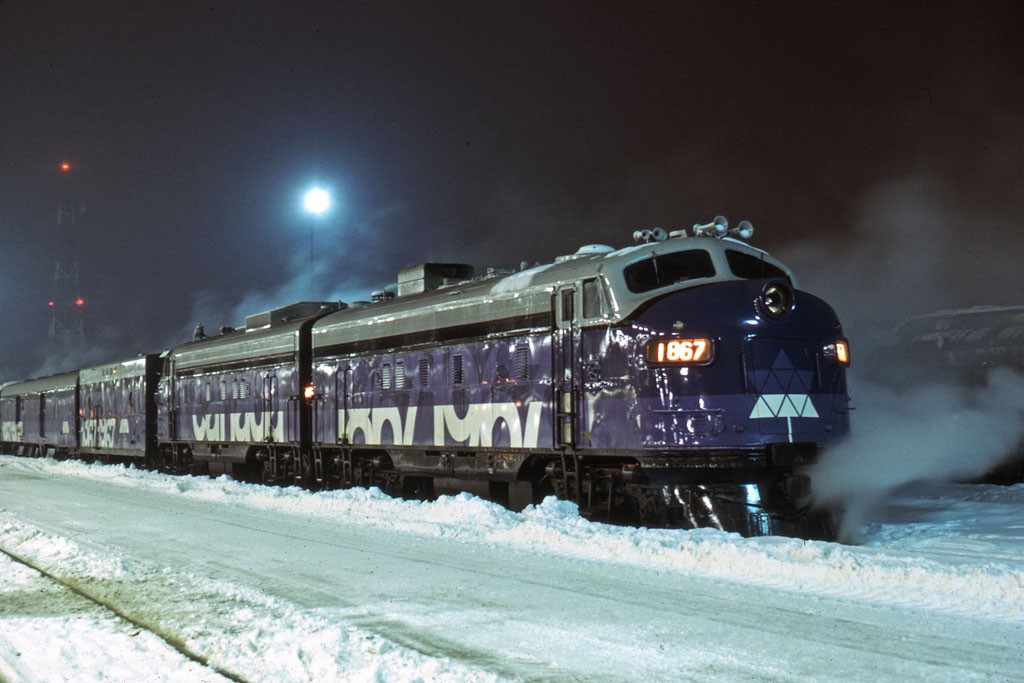 Photo credit: © Jim Brown, 1967. Jim took this photo on January 1, 1967 at the Ottawa Train Station.
The Confederation Train
Built by: GMD
Built in: 1954
Serial Number: A 595
Class: DPA-17a
Paint Scheme: Confederation Train 1867-1967 special paint scheme.
Equipped with a special horn which sounded the first four notes of the national anthem "O Canada."
Introduced in Ottawa, Ontario on January 1, 1967, then headed straight out to Victoria, British Columbia, where a year of public exhibition began on January 9, 1967.
2/8