Two floor plans
of Habitat 67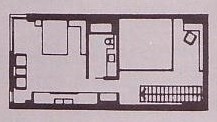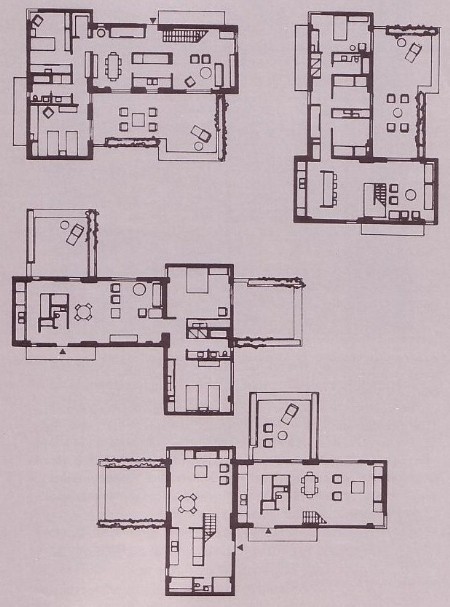 Photo credit: © "Robert Fulford: This Was Expo," published by McClelland & Stewart, 1968
Habitat floor plan graciously provided by Bruno Paul Stenson, MA.
The smaller drawing represents a Habitat 67 modular unit, a 600 square foot concrete box which could be made into a one-bedroom apartment.

The other drawings illustrate some of the combinations which could be made with several basic units to create larger apartments spread across one or two storeys with up to four bedrooms. The roof of one apartment served as the patio of the apartment above.