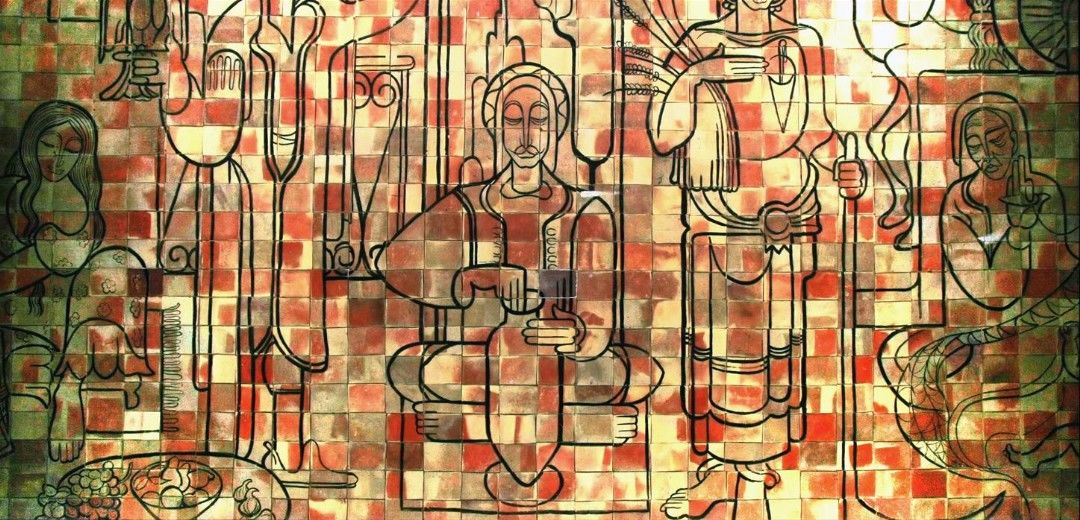 Photo credit: © Dominic Brunette, 2009. Used with permission with our sincere thanks.
Tunisia Pavilion mozaic
The Tunisia Pavilion is one of the few pavilions still standing today on Īle Notre Dame. This original art mozaic is located inside close to the exit of the pavilion. "Today the mozaic is surprisingly in rather good condition," said Dominic Brunette. He also noted that this mozaic is the only thing left inside of the pavilion from its days at Expo 67.

There is a larger photograph of this picture taken by Dominic and it is best viewed if you have a widescreen monitor with a 1680 x 1050 screen resolution. Click here for a larger view of the fine artistic details of this Tunisian mosaic.
2/4