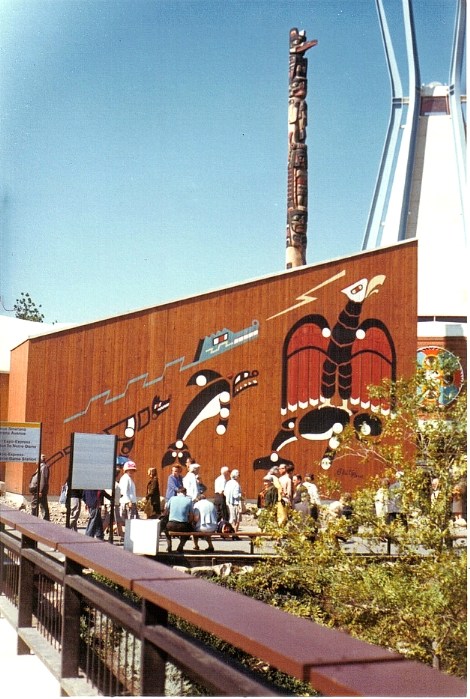 Photo credit: © Lillian Seymour
The aboriginal designed artwork exterior of the Indians of Canada Pavilion was created by George Charles Clutesi. Click on the link for a large view of the design.
According to Virtual Museum Canada website, Clutesi was born in 1905, possibly (?) on the Aswinis Reserve in British Columbia. He passed away on 27 February 1988 Victoria British Columbia.
3/7