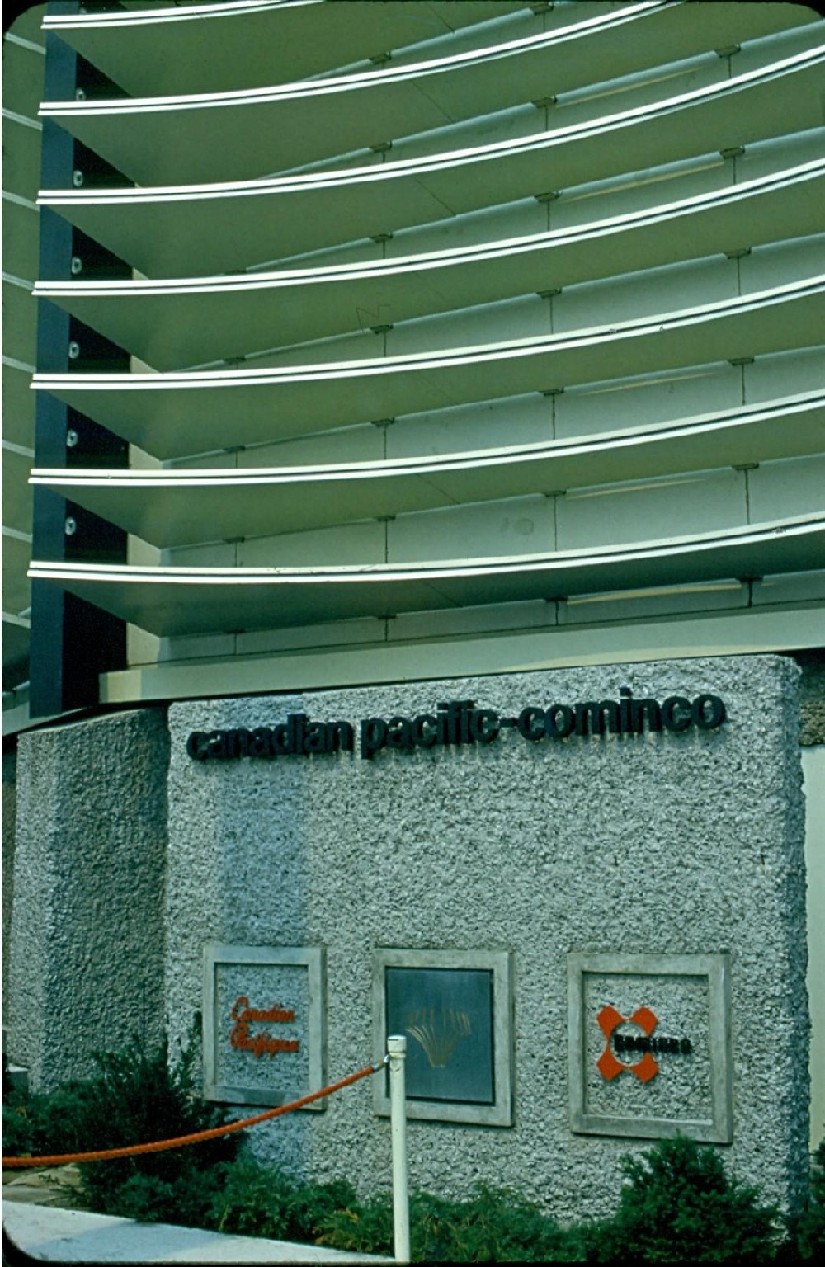 Photo credit: © Ken Patterson. Used with permission with our sincere thanks.
Canadian Pacific - Cominco
Visitors to the Canadian Pacific - Cominco Pavilion on Île Notré-Dame will see a completely new dimension in the art of motion pictures. Francis Thompson and Alexander Hammid, who produced an outstanding award-winning film for the New York World's Fair, have used a new multi-camera film technique and spent 18 months traveling across Canada to produce a charmingly humorous film on Canadian youth against a background of some of the country's most beautiful scenery. The viewer doesn't just see the film -- he will participate in it in an exciting and unusual manner.

After the show, lasting approximately 20 minutes, visitors will see "5 + 1" exhibit building and encounter a completely different and fascinating experience. Here, through actual participation, visitors have fun learning things about the five senses of sight, hearing, taste, smell and touch. Finally, in the "5 + 1" area the theme Man and His World is related to the worlds of the tow sponsoring companies, Canadian Pacific, the world's most complete transportation system, and Cominco Ltd., a Canadian mining, metal and chemical company with world-wide operations.
1/7