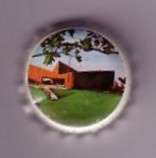 The Hospitality Pavilion provides a centre for women and their families on a convenient site close to Place d'Accueil entrance gate. Its theme is Woman and her World.

Attractively situated, it has a spacious main lobby leading to a comfortable lounge, rooms for receiving important visitors and an assembly hall. The pavilion has been sponsored by the following natural gas companies: Trans-Canada Pipelines, Northern and Central Gas, Union Gas and Consumer's Gas.

In the assembly hall exciting programs are presented: fashion shows, instant theatre and special handicraft demonstrations such as Eskimo carving.

The pavilion is the headquarters for International Hospitality. This project, planned by women throughout Canada, provides an opportunity for members of women's organizations and their families, or visitors from foreign countries, to meet Canadians in Montréal and other parts of Canada. A Hospitality Hostess is on duty at all times to help arrange such meetings.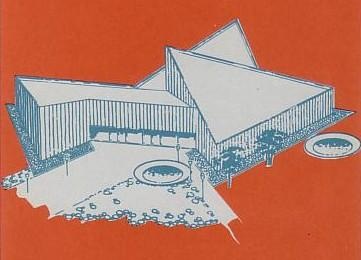 Insets: "Hospitality bottle cap" -- The Dow beer bottle cap.
"Hospitality pamphlet" -- Drawing from the back page of a pamphlet called "Natural Gas Hospitality Pavilion expo67."
Additional insets graciously provided by Bruno Paul Stenson, MA