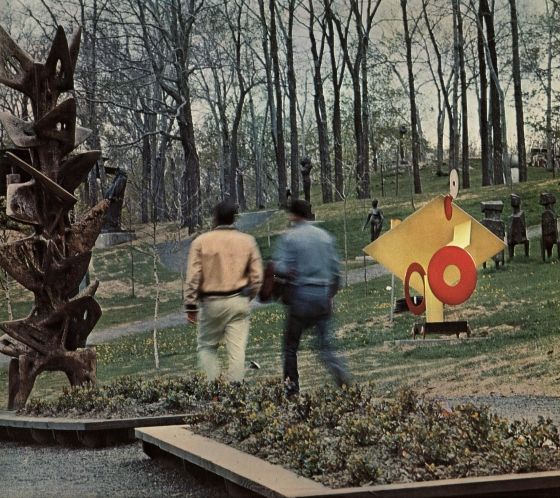 Photo credit: © "Man and His World" published by the Canadian Corporation for the 1967 World Exhibition
Left foreground: Karl Hartung (Germany, 1908-1967): Winged Column (1965; height 80").
Right foreground: David Smith (U.S.A., 1906-1965): Zig VII (1963; height: 95").
These works were located in the "Sculpture Garden" on Île Ste-Hélène.