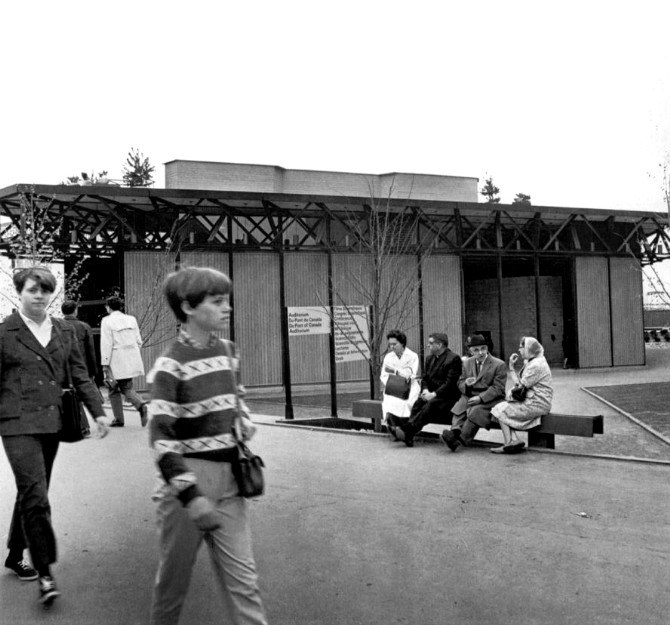 Photo credit: © the Canadian Corporation for the 1967 World Exhibition
DuPont of Canada Auditorium
The philosophy and scientific content of the Theme exhibits will be emphasized in the 372-seat DuPont of Canada Auditorium through a series of lectures, conferences and science films. The Auditorium is equipped with modern sound and projection equipment and a simultaneous translation system. It is on Île Sainte-Hélène within easy reach of Expo-Express and Métro stations.

The program is as follows: Major lectures will be devoted to pure and applied sciences, humanities and social sciences, delivered before specially invited audiences by eminent scientists and scholars from many countries.

Saturday Junior Science Lectures and demonstrations will be given by distinguished Canadian scientists and are designed for high school and junior college students.

"Insight 67" -- an international Program of Science Films. Outstanding films from countries participating in Expo 67 will be screened for three hours each day.

Further national and international conferences have been arranged. These are devoted to many fields of science and the humanities.
1/2