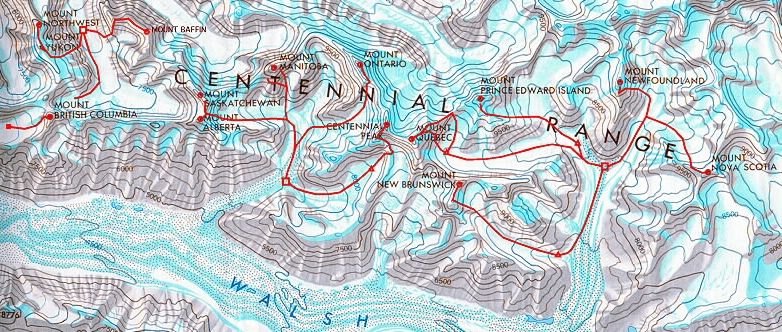 Photo credit: © Energy Mines and Resources, Surveys and Mapping Branch, 1967. Climbing routes added by Stan Rosenbaum.
All photographs found throughout this collection have been graciously provided by Stan Rosenbaum.
Routes followed by climbing teams, superimposed on Centennial Range map that was printed specially for the 1967 expedition. The routes were derived from reports in the Canadian Alpine Journal 1968.
Page 1