A Place To Stand

The brilliant documentary film A Place to Stand was produced and directed by Christopher Chapman for the Ontario Pavilion at Expo 67 in Montreal. The film premiered on April 28, 1967 in a 70mm print by Technicolor, on a screen 66 feet wide by 30 feet high, with six-channel stereo surround sound. Using images, music and sound effects without spoken narration or titles, the film tells about life in Ontario, presenting about an hour-and-a-half of footage in its 18-minute running time. This is accomplished by what Chapman calls his multi-dynamic image technique, a groundbreaking multiple screen, variable picture presentation that allows viewers to see many images within different panels, up to 15 scenes simultaneously on one screen.
The music in A Place to Stand was an integral part of the storytelling process and proved extremely popular with audiences. An article about the film in the August, 1967 issue of American Cinematographer explained that music for the stereo soundtrack was composed from March 1 to March 16 (1967), "…a demonstration piece having been previously recorded." On March 18, approximately six weeks before the film premiered, "…the recording session was held in Toronto with a 45-piece orchestra and a chorus of 15 voices." Chapman worked closely with the musical directors to score the variety of moods, action and nuances within each film segment.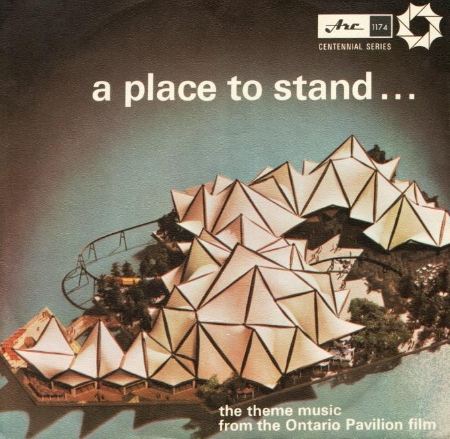 The theme to A Place to Stand was issued on two different labels, Arc (as part of the Centennial series) and RCA Victor, the latter with a slightly different lyrical version. The enormously popular song was composed by Dolores Claman, with lyrics by Richard Morris. French lyrics heard in the film, but not included on the records, were written by Larry Trudel.
A description of the film published in late 1967 by Ontario's Department of Economics and Development stated "A Place to Stand took two years to film, edit and process at a cost of half a million dollars. Almost 40 miles of film were shot to produce the most comprehensive view ever recorded of Ontario's landscape, industry and people."
"At Expo, A Place to Stand was an instant hit. It played continually before packed audiences; as many as 6000 people daily, 2 million in total," until the end of the six-month long exposition on October 27. "The title song from the film became so popular a record was produced and has sold over 50,000 copies to date. Since Expo, A Place to Stand has been distributed to movie houses throughout Ontario and Canada and is soon to tour theatres in the U.S.A. and Europe. It is expected that over 100 million people will see the film."
Nearly every major Hollywood studio purchased prints of Chapman's film to screen for executives, producers and directors. Columbia Pictures distributed the film to movie theatres throughout the United States and Canada. A Place to Stand clearly influenced the composition of subsequent film images. An early prominent example of this influence was Norman Jewison's 1968 film The Thomas Crown Affair, which featured Chapman's multi-dynamic image process in key scenes of the story. Jewison publicly acknowledged Chapman as creator of the technique.
Christopher Chapman's A Place to Stand was nominated in two categories for an Academy Award, including Best Documentary Short Subject. The film won in the Best Live Action Short Subject category and Chapman accepted the Oscar on April 10, 1968, during the 40th annual Academy Awards presentation at the Santa Monica Civic Auditorium.
-- George C. Konder
December 6, 2004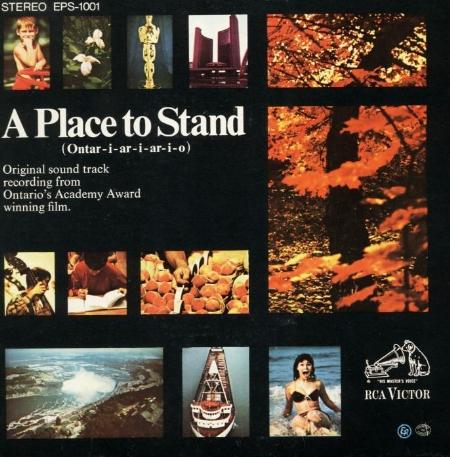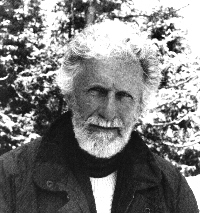 Oscar award winning film producer and director Christopher Chapman was appointed the Order of Canada on
December 21, 1987. His investiture took place on May 7, 1988.
For a larger view of Christopher, click here.
Acknowledgement: The Expo 67 in Montréal web site wishes to give a very special thank you to George C. Konder for allowing us to publish his wonderful article. Copyright 2004 by George C. Konder. All rights reserved.
Carleton University's "National Capital Freenet" is a non-commercial ISP located in Ottawa, Canada. The information contained on this page are for educational and historical purposes only.